Renia Hotel Apatmments in Agia Pelagia Crete



Just half an hour from Iraklion International Airport, on the center of the north Cretan coast, on a beautiful fishing village called Agia Pelagia, lies Renia Apts/Hotel.

Renia Hotel/Apartments is combined by two different buildings. The first one is made on traditional Greek island architecture .
The second one which also includes Bar/ Restaurant & Reception is made on Post Modern Greek style .
Between them there is the relaxing pool area that invites you to laze away and enjoy the sun , the pool bar and the delicious traditional plates in our restaurant.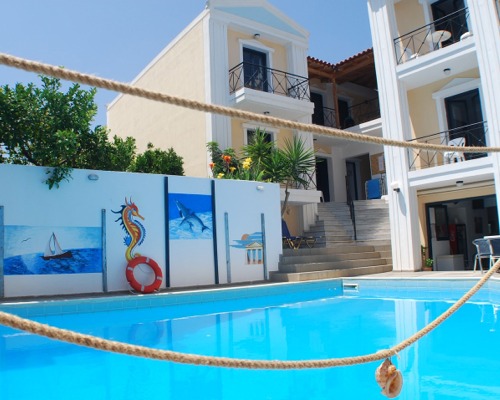 Renia Hotel/Apts is a family business that works for more than 10 years trying to introduce you to the real Cretan hospitality where strangers become friends.
As we say you will feel like home away from home.
Only 70ms from sandy beaches & 0ms from the village center provides your
comfortable and pleasant stay in one of the most comfortable and high quality places in Crete .




MHTE 10 39 K 12 3K 00132 0 0